A Few Tips That Will Help When You Buy Your First Pre-Owned Car
June 22 2017, The Original Applewood Motors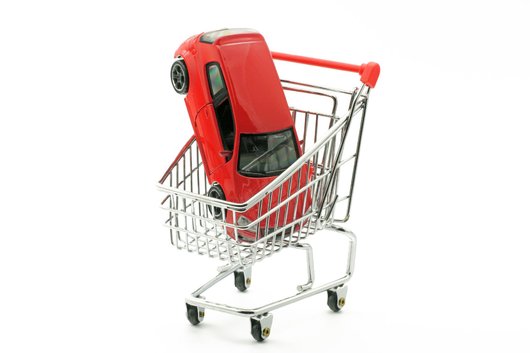 Most people didn't buy their first vehicle new.
Indeed, for reasons mostly having to do with the fairly limited budget that comes with buying a first car when we are young, most of us went with a pre-owned vehicle to start off our automotive careers. If you are in that situation today, or perhaps your child or younger brother or sister is looking to purchase their first vehicle, here are a few tips to get you started.
Make sure you inspect the vehicle.
We all remember our first car. It had hundreds of thousands of miles on it, it had spots of rust at every corner, and the third gear didn't really work right. Ok, maybe it wasn't that bad, and regardless of its condition we always think back fondly on our first car, but the fact remains that we probably didn't have it inspected, given that the amount of money we had to put on our purchase wasn't that high to begin with.
That said, most experts would agree that when buying a pre-owned vehicle, you have to start with an inspection, regardless of your budget. You need to know everything that is wrong with a particular model – or everything that could wrong – before you sign the contract. Regardless of your budget, you need to inspect any pre-owned vehicle you are considering to buy, or at the very least make sure it was inspected recently and have a look at the inspection report.
Have a very clear idea of your budget.
Owning a vehicle is an expensive proposition, and first-time owners are not always prepared for the extra costs of ownership that come with a first car. Even if you are paying cash for your next vehicle, you need to be prepared for things like fuel costs, insurance costs, registration costs, and repairs. If you are paying monthly for your first car, make sure you have some wiggle room with your budget for the costs of ownership. Same goes for paying cash. If your current monthly budget is basically maxed out, you may need to wait a while before buying your vehicle or spend less and have a residual amount set aside.
Think ahead.
You want to keep the vehicle you have purchased for as long as possible, especially if you have a loan on it. So, in order to avoid having to replace your vehicle because it no longer meets your needs, make sure you plan ahead and think about what you will need your vehicle to be able to do in the next few years. Interior space is the main thing to think about here.
If you are planning on starting a family in a few years, for example, you may want to think twice about buying that two-seater.
If you are in the process of buying your first pre-owned vehicle, come and see us today at The Original Applewood Motors!